Website

Commercial Solution

Yes
Swimlane integrates all of an organization's security tools and related infrastructure with its existing people and processes to orchestrate faster, more effective incident response and threat management.

The Swimlane DXL integration allows the user to publish messages to DXL topics from within Swimlane. You can also subscribe to topics to create new Swimlane records from received messages.

Swimlane is a Security Automation and Orchestration platform that integrates with many different McAfee products including TIE, MAR, and ePO.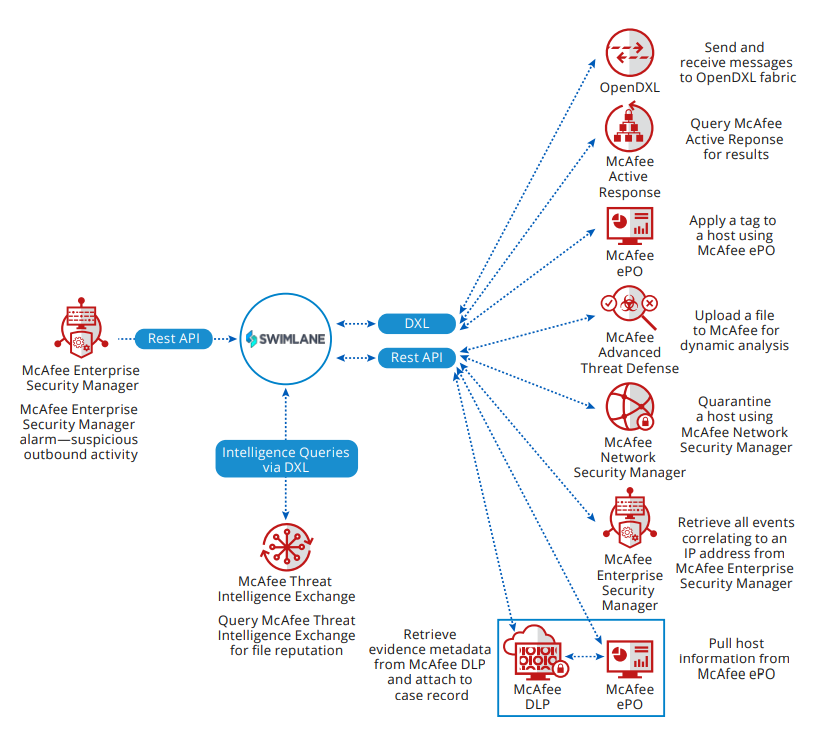 See McAfee and Swimlane for Security Operations for more information.

Swimlane Security Automation and Orchestration