Website

Commercial Solution

Yes

API Specification
McAfee Active Response delivers continuous detection of and response to advanced security threats to help security practitioners monitor security posture, improve threat detection, and expand incident response capabilities through forward-looking discovery, detailed analysis, forensic investigation, comprehensive reporting, and prioritized alerts and actions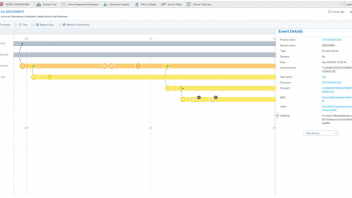 McAfee Active Response is proof of the effectiveness of the integrated McAfee security architecture, which is designed to resolve more threats faster and with fewer resources in a more complex world. McAfee Active Response gives you continuous visibility and powerful insights into your endpoints so you can identify breaches faster. And it provides you with the tools you need to correct issues faster and in the way that makes the most sense for your business. All of this power is managed via McAfee® ePolicy Orchestrator® (McAfee ePO™) software leveraging McAfee Data Exchange Layer—this provides unified scalability and extensibility without the need for incremental staff to administer the product.
McAfee Active Response (MAR)
Version: 0.1
McAfee® Active Response is an endpoint detection and response tool that finds and responds to advanced threats.
Solutions
Services
Requests
Definitions