Website

API Specification
Overview
The OpenDXL Broker is an open source version of a Data Exchange Layer (DXL) broker. The broker executes in a standalone mode and does not require an external management interface. The only currently supported delivery mechanism for the OpenDXL Broker is a Docker image.
The OpenDXL Broker Docker image is available at the following location within Docker Hub:
https://hub.docker.com/r/opendxl/opendxl-broker/
Documentation
See the Wiki for installation, configuration, and usage instructions for the OpenDXL Broker.
Screenshots
Broker Details: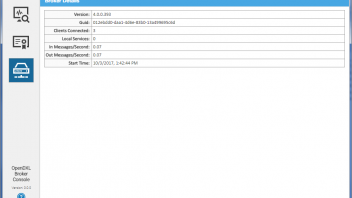 Generate Client Configuration: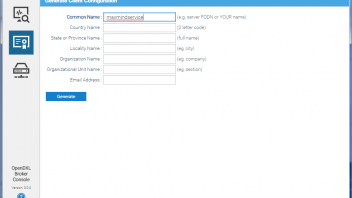 Fabric Monitor:
DXL Broker
Version: 0.1
DXL Broker
Solutions
Services
Events
Requests
Definitions